Farrington Industries can supply a wide variety of dock ramps, yard ramps, loading bay ramps and goods ramps as part of our comprehensive range of vehicle loading bay equipment solutions.
Lorry yard ramps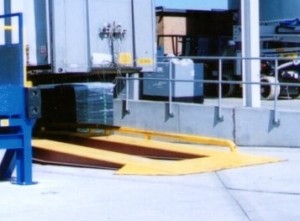 Farrington supply durable, strong, versatile hard wearing non slip truck yard ramps for vehicle loading bays. Yard ramps are ideal as a low cost  movable solution for businesses operating on lower delivery volumes, or to be used for back up or extra capacity.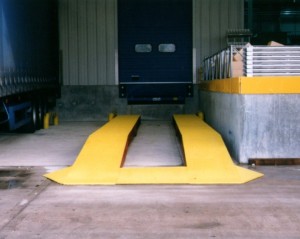 Our lorry ramps can be supplied in aluminium or more usually welded steel with durable non slip decking material in a range of inclines, usable widths and loading capacities or tailored to your requirements
Please just contact us for more information or a competitive quotation.
Loading Ramps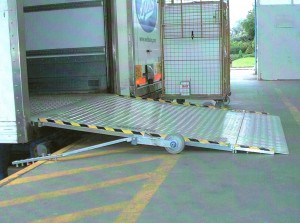 Farrington Industries also supply loading ramps for internal vehicle loading. These simple "rest on" loading ramps are usually supplied with wheels for ease of operation and movement and can be constructed from aluminium to reduce weight.
Please do not hesitate to contact us for any further information.