Farrington Industries can provide a complete steel fabrication service for the bespoke steel structures your loading bays area is likely to need. We have extensive experience in engineering and installing bespoke steel fabrications designed to perform effectively in the loading bay environment.
Steel fabrication examples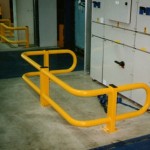 Many different steel fabrications may be used as part of the vehicle loading bay equipment package including stands, access platforms, ramps, protection rails, staircases, mezzanines, barriers, handrails and bollards.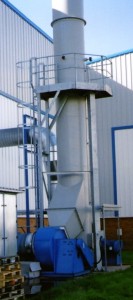 It makes sense to work with a supplier who has the experience to design and specify the right product solutions quickly, simple and cost effectively.
If you're looking for a bespoke solution please contact us to discuss your requirements in further detail.