Vehicle Restraints & Wheel Guides
Farrington Industries loading bay solutions include everything you need for vehicles to enter and leave the loading bay safely including protection curbs, bollards, vehicle restraints and wheel guides.
Vehicle restraints
Working in loading bays can result in accidents and expensive damage to vehicle loading bay equipment . Farrington Industries can supply automatic or manual wheel restraint systems. Options include in ground wheel chocks that retract underground then are raised by the goods operator to immobilise the vehicle, allowing the gate to be opened and for risk free safe vehicle unloading to take place.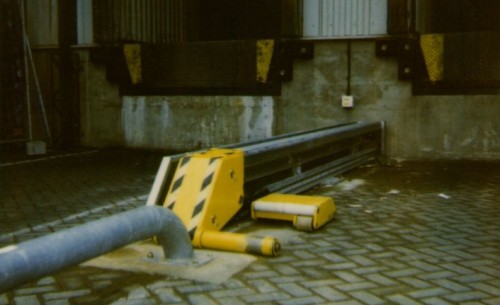 Wheel guides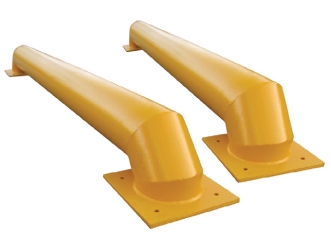 Wheel guides are available in a wide variety of profiles and sizes to suit every requirements. Farrington Industries can supply and install wheel guides as surface mounted or cast in solutions. Vehicle wheel guides are important in enabling reversing trucks to safely enter the loading bay in the correct position and can significantly improve productivity and safety.